I was professionally trained and now have more than 30 years experience. I am a member of the Master Piano Technicians of North America. Among with many home pianos, I havetuned stage pianos for B.B. King, Elton John, Tony Bennett, Bryan Adams, Royal Dance Conservatory, and many others.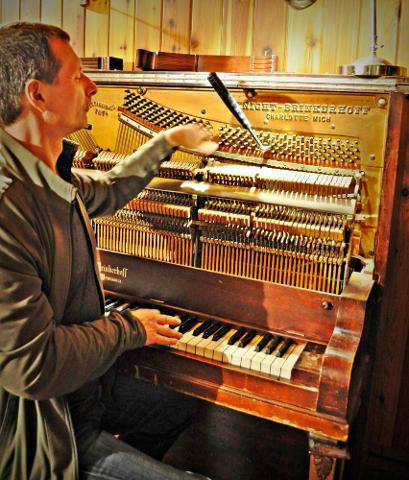 My journey to the west coast started on the prairies. I first got interested in piano tuning by while watching my Dad. By 17 I was already tuning by ear. That was 1983.
I started my career as a piano technician in 1984. I received training from my father Frank Keller and Richard Creasy from Creasy's Pianos in Brandon, Manitoba. After that I began tuning and servicing pianos across Southern Manitoba. I serviced my home base of Western Manitoba while also travelling to Winnipeg, Western Ontario, Dauphin, Swan River, and Eastern Saskatchewan. I then called Vancouver home for most of the 90's.
In 2000, I moved to Kansas City, Missouri. While in KC I received Yamaha and Steinway training from factory technicians. I then began servicing the Schmitt Piano inventory which included more than 200 pianos including Yamaha, Steinway and other top brands. During this time, I learned all about the fine regulating, tuning and voicing of every piano brand. I became the exclusive technician for Ameristar Casino, servicing their Yamaha grand piano before every show. When you choose me, your home piano will experience top level care and tuning just like any of myelite customers. In 2015 we relocated back to the west coast and have been tuning here since then.
CELEBRITIES
Some of theartists I have tuned pianos for before their live performances